DataHour Recording
About the DataHour:
Most of us have heard that "Correlation doesn't imply causation " . We are always interested in finding out the association between the variables, not what is the causation.
Causation brings visibility into the relationship between cause and effect. Causal inference is an emerging field which helps us in understanding why the relationship exists between two variables and explain them in detail.
In this DataHour , we will learn about Causal Inference and how that can be implemented using Python for a particular use case.
Prerequisites: Enthusiasm for learning Data Science and basics of Statistics.
Who is this DataHour for?
Students & Freshers who want to build a career in Data Science

Working professionals who want to transition to a data science career

Data science professionals who want to accelerate their career growth
Speaker: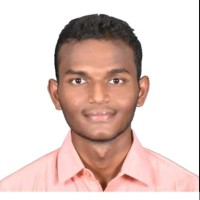 Prabakaran Chandran
Data & Decision Scientist @ Mu Sigma Inc
Prabakaran is currently working as a Data and Decision Scientist in Mu Sigma, a leading problem-solving company since 2019. He is proficient in Advanced Analytics, Statistics, Python, R, SQL. He has been a part of 2 members team to build AI-based solutions for fortune 500 firms in the area of Computer Vision, Natural Language Processing and Deep learning

You can follow him on Linkedin.
Please register/login to participate in the contest
Please register to participate in the contest
Please register to participate in the contest